Winter reed diffusers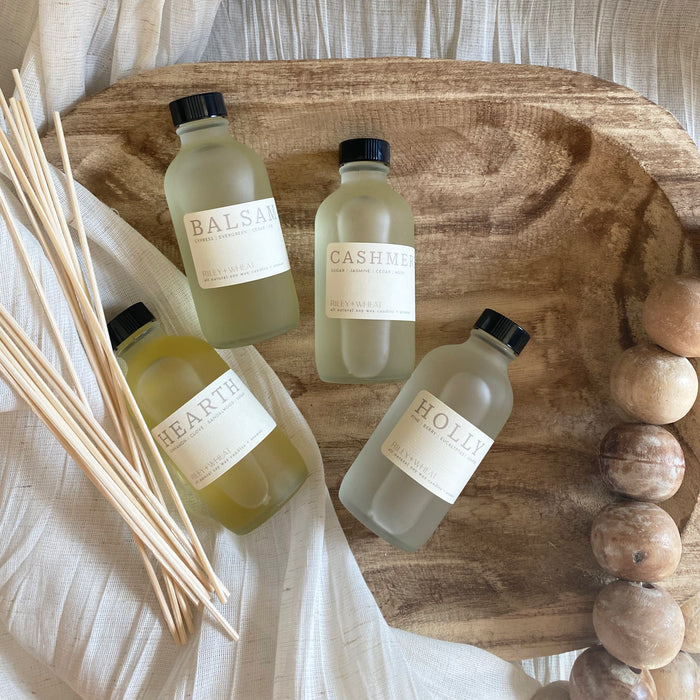 Our hand poured Reed Diffusers are flame-free and low maintenance! They're a great way to give your home a warm and inviting aroma, lasting over 4 months. 
Each diffuser is made in small batches, and contains just over 4oz of our premium scent oils. New, with a twist off lid!