signature home aroma kit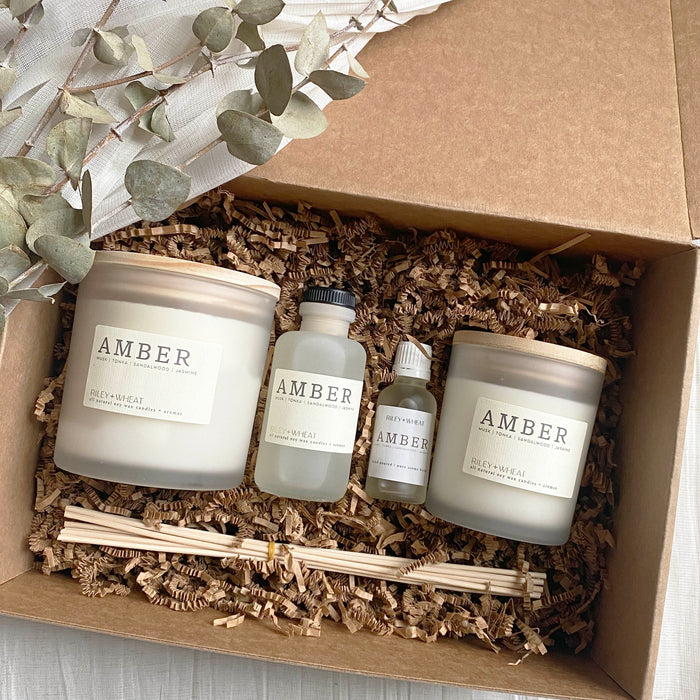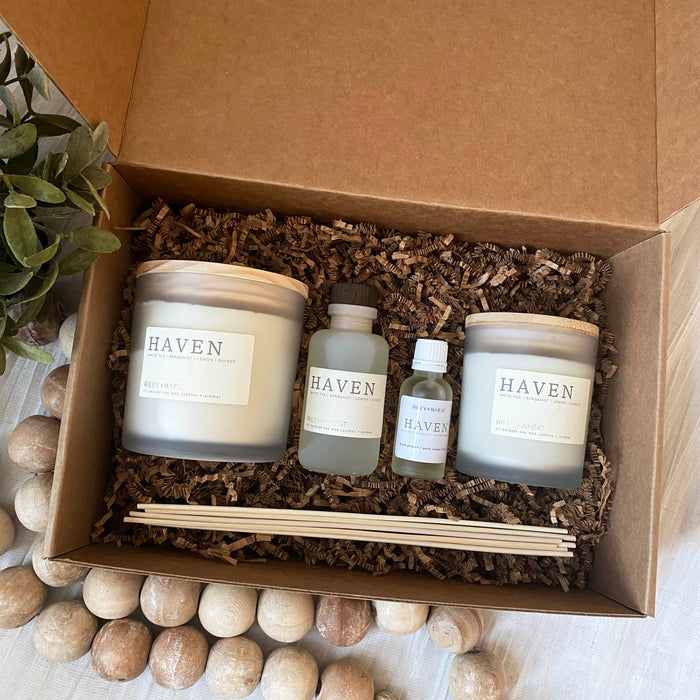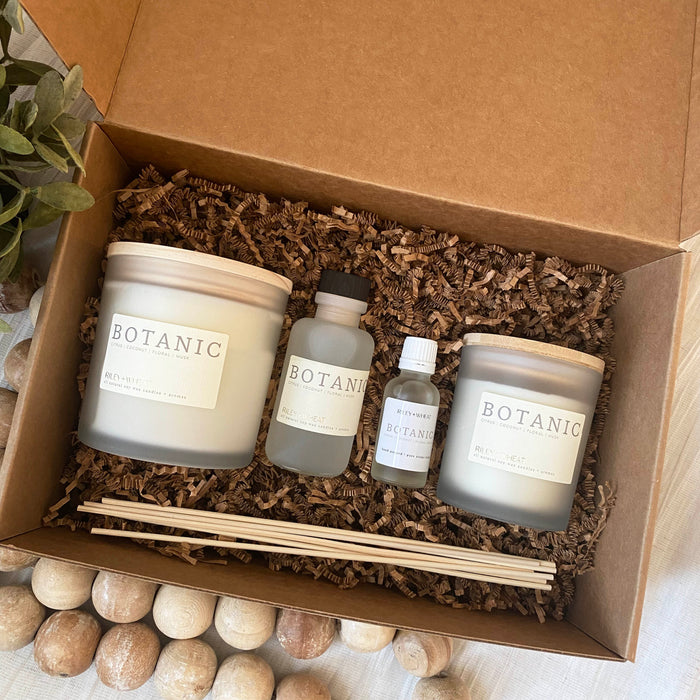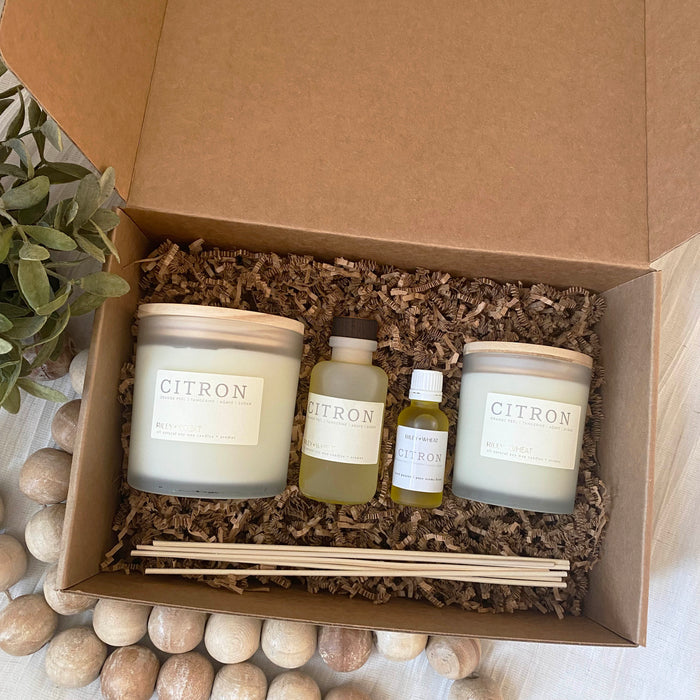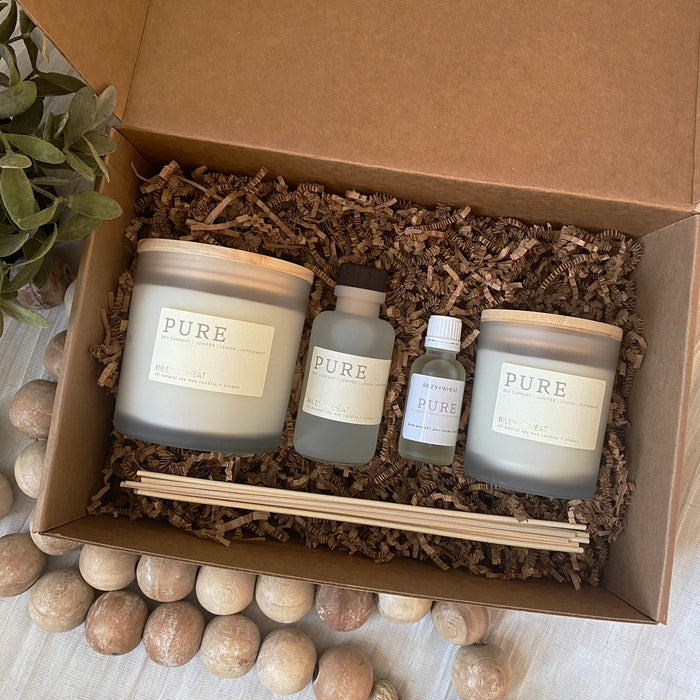 Our signature home aroma kit offers a luxurious experience for the senses. Your signature aroma is a representation of your home and what you want people to think and feel when they're there. Choose your desired appeal, and our curated kits include everything you need for your entire home. 

each kit includes: double wick candle, single wick candle, reed diffuser, pure aroma blend, and a scent description card. 
AMBER |  profile: musk alluring, yet bold. mysterious and complex, this scent is warm at its heart, making it the perfect aroma for a cozy evening.  
BLOOM |  profile: floral + musk sophisticated and unique, this aroma has a rich floral heart, with a warm base for a complex twist.
HAVEN |  profile: clean luxurious, and deeply aromatic. Uplifting and ethereal, this scent transforms any space into a soothing atmosphere. 
BOTANIC |  profile: floral bright, and effervescent. Welcome guests into your home with this complex and exquisite floral scent. This aroma sets the perfect lively  ambience.
CITRON |  profile: fruity classic and sweet. This scent is both zesty and bright, making is the perfect aroma to energize your home.
PURE |  profile: clean + fruity a versatile fragrance with wide appeal, thanks to the alluring balance of tart and sweet. This aroma is modern, and trendsetting, creating the perfect atmosphere for entertaining.