stoneware candles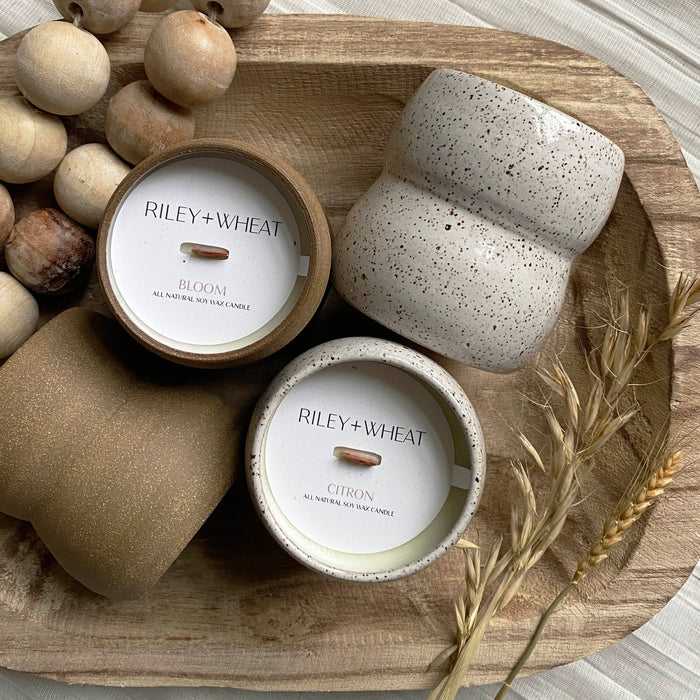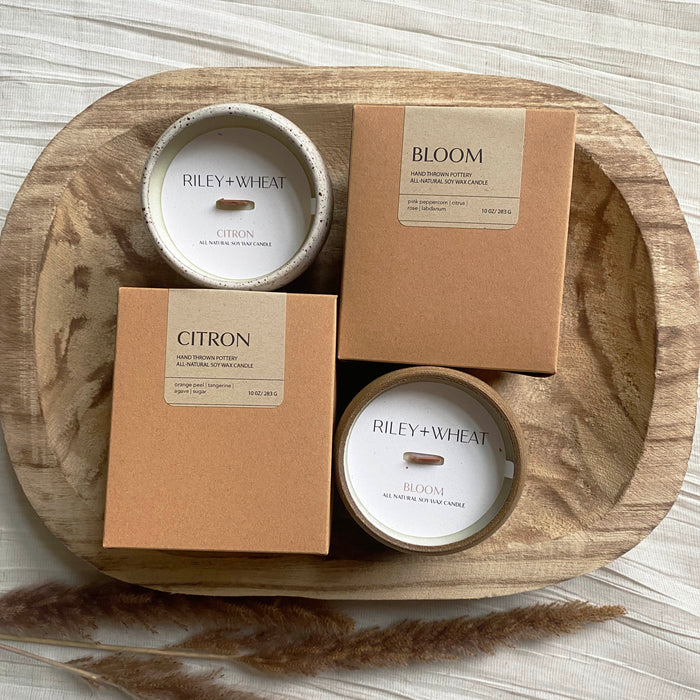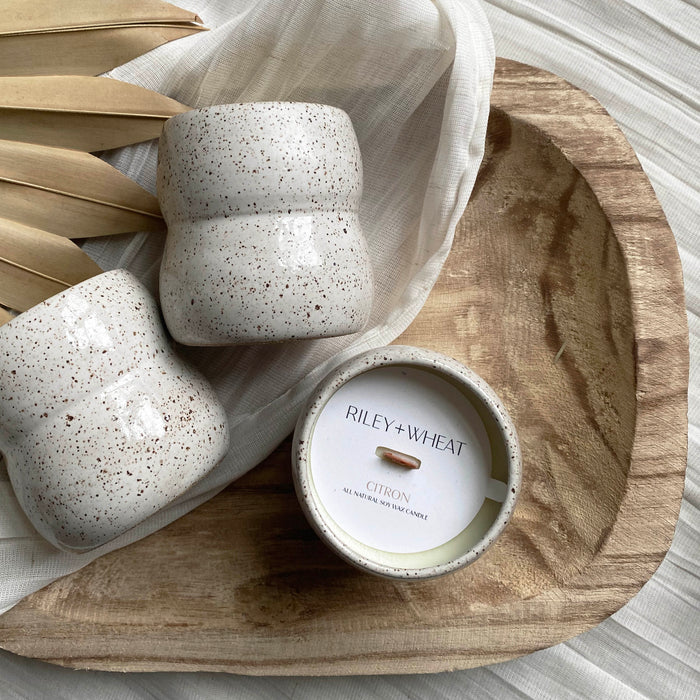 A collaboration of two businesses. This candle is specially curated, and all done locally. This collection is wheel thrown stoneware from The Thankful Potter, and we hand poured each candle with our two, classic aromas. Each one with a crackling wooden wick, giving you a longer, slower burn with a slight, soothing cracking noise.
Speckled linen
filled with CITRON: Classic and sweet, zesty and bright.
Soft Terracotta 

filled with BLOOM: Deep and alluring, floral and musk. 



10 oz.
50+ hour burn time